My second first day back at CYCLEBAR Columbia Pike was great!
| filed under: Cycling Class, Strava, Spin Class, Cyclebar Columbia Pike, Spin Studio, Spinning, Cyclebar, Garmin Connect, Cyclebar Class, Spin
I really enjoyed my second first ride. While yesterday was my first first ride back, I didn't reach any flow. It was just a shakedown. Yesterday's was more fun. I felt back at home. And, I stayed within my Maffetone range of 105-115bpm 90% of the time.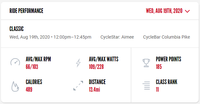 My Cyclebar Stats
Aimee was/is an awesome spin instructor and I really felt the love and the motivation and the energy flowing from her. But, after she helped me set up my bike, she left me be after I told her I was still in shakedown mode and still in building-my-aerobic-base-from-zero mode. And then we went. And it was good. I was there early enough to get my Garmin Forerunner 920XT (old school) linked to the Schwinn spin bike (for power and cadence and speed) and also with my Polar H10 HR strap. So I have good data from Strava, Garmin Connect, and from Cyclebar:
Garmin Connect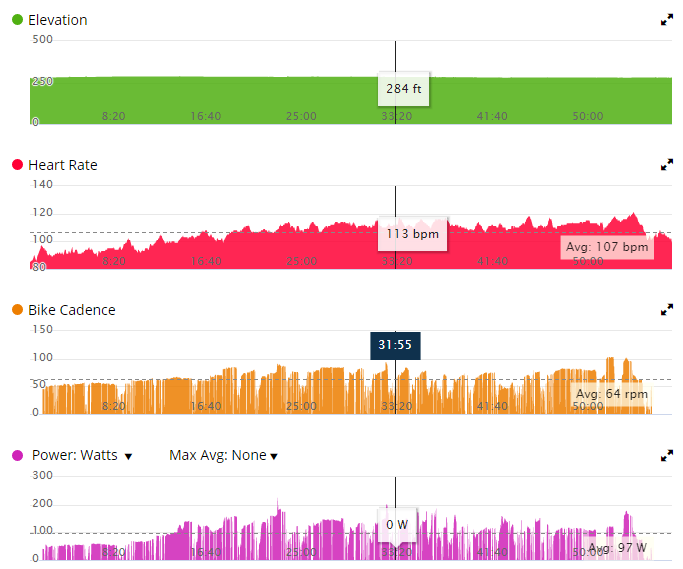 Strava Stats (no miles)