Roger Wolfson
| filed under: Commissioner, Politician, Los Angeles, Entertainment, Writer, Commissioner Roger Wolfson, TV Writer, Activist, Roger, Lawyer, Wolfson, Roger Wolfson, Screenwriter, Friend, Speechwriter
I have been friends with Roger Wolfson since the 90s when he was roommates with Mark Harrison on Capitol Hill and then later as an Associate of HHWinc, the first distributed virtual consultancy firm cum agency I had ever heard of, having neither brick nor mortar, ever. Without knowing it, I have learned so much from Roger. There's a lot of wisdom on him—and he's been wise since the 90s.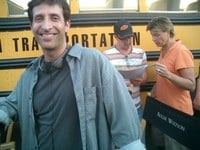 Roger Wolfson has climbed the ranks in entertainment, news, law, and politics. He is an expert TV and film writer and has previously worked as a writer for network TV series. Presently, Wolfson manages a TV series about the US Embassy in Rome known as "Crackle." Besides, he has sold eight original TV series he produced to studios such as A&E, ABC, Universal Cable Productions, and Sony, and other networks such as Lifetime, CBS, and Bravo. He has been a staff member in four US Senator offices. He has been a speechwriter for presidential aspirants and was once the Channel One News' Vice President. Roger Wolfson is also the CEO of his strategic consulting firm.
After his arrival in LA as a writer in January 2003, he became Ed Zuckerman's staff writer and a for Paul Athanasios's CBS series, Century City, where he starred Viola Davis by July the same year. "To know Her" was his first episode that air after the pilot. After this, he wrong for "Law and Order: SUV." At this time, Wolfson traveled across Ohio as John Kerry's surrogate speaker during his presidential campaign. He then wrote for "The Closer." In the series, his "Fantasy Date" episode resulted in Kyra Sedgewick having her first Emmy Nominations. He became a writer for "Saving Grace" produced by TNT, where Holly Hunter starred, and USA's "Fairy Legal."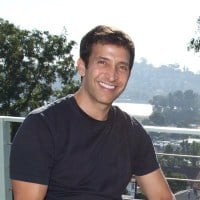 Alongside producers such as Charlize Theron, Neal Mortiz, Meryl Poster, Dennis Leary, and Tim Kring, the creator of "Heroes," Wolfson has developed many other TV series. Currently, he is serving as a speechwriter for Senator, public figures, presidential candidates, and Company Presidents. He also wrote speeches for the Democratic National Convention for Ted talks. He has slow written funding pitches for prominent organizations.
After law school, Wolfson landed his first political job as the Governmental Affairs Sub-committee for Joe Lieberman. Senator John Kerry later appointed Wolfson as a Legislative Assistant. He was the youngest legislative assistant ever hired by the Senator. Wolfson became his first official speechwriter. Where he did not write the speeches, Wolfson helped in writing several speeches for Kerry. He wrote the first bill in Congress that sought to out-law police-killer bullets.
Wolfson also wrote the amendments that Kerry made on the Rescission Bill. The bill resulted in the restoration of $14 billion for Substance Abuse and Mental Health Services. It also restored a sum of $1000 million for the Safe and Drug-Free Schools Program. He also managed the successful win of $90 million made by Kerry to fund Youthbuild.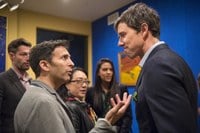 He then became Senator Paul Wellstone's Chief Education Counsel. During this time, Wolfson served as Labor Committee Staff for Senator Ted Kenned simultaneously. Wolfson participated in reauthorizing almost every significant federal education law. Wolfson created thirteen tremendous amendments to the law during deliberation of the Higher Education Act budgeted at $12 million. Wolfson also wrote the first Federal funding bill for Charter Schools.
Wolfson lest working in the Senate at the age of 32 as one of the few staff ever worked for Conservatives, Moderate, and Liberal Senators in the Democratic Party. Alongside lectured to forty major organizations, he has appeared on CNN, AirAmerica, MSNBC, and NBC. He has also worked in partnership with Bruce Cohen and Bird York, an Oscar-nominated songwriter, to create campaign ads. Wolfson was the strategist for the Writers United during the 2006 Writers Guild elections. He also volunteered to assist in the operation of the Guild during the 2007-2008 strike. Wolfson is one of the most reputable earliest bloggers ever worked for the Huffington Post.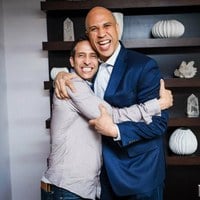 He also worked for Littler, Mendelson, the world's most prominent law firm, and Lieberman, Segalof as an attorney. His mother and Senator Lieberman co-founded Lieberman, Segalof. During this time, he was also serving as the Vice President of Channel One News. The news program was one of the most viewed by American teenagers every school day. Wolfson also got a job as a screenwriting teacher at John Hopkins University.
While studying law at the University of Pennsylvania, Wolfson was the Associate Editor of the Corporative Labor Law Journal of the university. Writing from John Hopkins earned him a Master's. He obtained a Bachelors's Degree in Theater, achieving the highest academic honors. He is also a member of the bars of NY, Connecticut, DC, Washington, and the US Supreme Court.
While staying on a "42" Catamaran, he started to offer a free lecture, salon, and concert services to the LA community. He moved these activities to an amphitheater he constructed in 2011. The event was run at the front page of LA Times in June 2013.
Wolfson has been on volunteer appointments since 2012 in the administration of Mayor Garcetti as the Commissioner of Animal Services of LA.