Cats and Coffee by Llew Gowen
This poem is a series of Shadormas, a poetic form consisting of a six-line stanza or sestet. This form, which supposedly originated in Spain, contains 26 syllables in the order of 3/5/3/3/7/5. A poem may consist of one stanza, or an unlimited number of stanzas (a series of shadormas).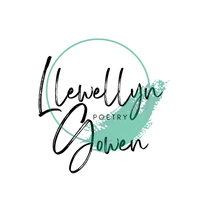 Llew Gowen, Poet
Cats and Coffee by Llew Gowen
Any day
that you will let me
make special
for you, then
that's the day I will stay here
with all these comforts.
You look like
your mother, black hair,
olive skin, and a smile
that is so sweet I gain weight
when I look at you.
And when you
said that if you were
a preacher
you'd throw down
your Bible for me, I saw
your spin on sacred.
This might be
a defining wink
in the tick
of our shift,
a point of deliciousness,
a reason to trust.
To hell with
taking our sweet time.
We need cats,
coffee, and
logic to live, crumbs in the
sheets to be alive.