Stop flying blind with SEMRush
| filed under: Search, SERP, Webmaster Tools, SEMRush, Organic Keywords, Search Engine Optimization, SEO, Organic Search
My two-year-old WordPress blog, rnnr.us, has become my personal laboratory wherein I can do live tests on the something I have always loved doing: dancing with Google by way of search engine optimization (SEO).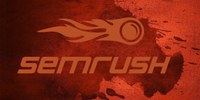 SEM Rush
RNNR.us is my personal playground, allowing me to have my own island of Dr. Moreau, to be my own Dr. Jekyll and Mr. Hyde, to be my own personal Doctor Victor Frankenstein and have RNNR.US be my own personal Frankenstein's monster.
Thanks to SEMRush, I have learned so much about my creation–and all my creations and the creations of all my clients!
I have been passively keeping my sports blog going since early August, 2015. When I initially set up the WordPress blog, I hooked it to Google Webmaster Tools, Bing Webmaster Tools, to Yandex, and to Google Analytics. I also hooked the nascent blog to the free version of the popular Cloudflare CDN–well before I even had my first client.
For the last two years I have been flying blind–writing blind–ignoring the temptation to obsess about the performance of the RNNR website since it really was only a passion project and wasn't monetized in any way. It also has nothing to do with the social media strategy and micro-influencer marketing practice I have with Gerris Corp.
So, the moment that the lovely Olga Smirnova offered me access to the $199.95/month Guru level of SEMRush, I thought I would use this powerful SEO tool to dissect and autopsy the living corpse of my health, sport, and fitness little hobby site.

What fun! Nothing remotely performed the way I thought they would. So interesting. For example, here are my top-5 performing keywords: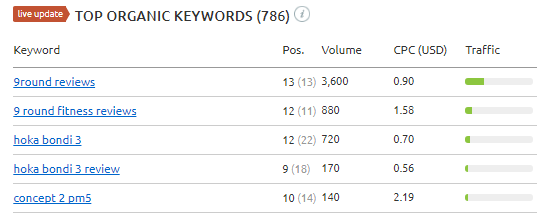 I'm pretty happy about it because each of these articles were intentional and long-form. When I started working out at the 9Round that opened up at Penrose Square in South Arlington, Virginia, off of Columbia Pike, I started live tweeting it and then I sort of fell in love with the 9Round business plan.
It's very exciting to see how much volume of visitors have come around, over time, sustainably, and persistently, with regards a post I wrote over a year ago.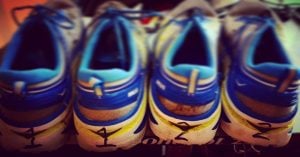 Same thing with the Hoka One One Bondi 3 review. After I bought a pair of Bondi 4 shoes, I wondered if the Bondi 3 might be just as good but last year's model — and it was! It seems that review and more of mine have been growing even in my absence.
What's really cool about seeing where my articles are succeeding and failing on my blog allows me to write more in that direction; or, I can change the direction of the posting to focus more on running or kettlebells or weightlifting or whatnot.
I plan to write a big post today or tomorrow about my 7-year-old Surly Steamroller, the bicycle love of my life, and we'll see how that ranks right after I post it, in 1-month, in 3-months, and next year.
With SEMRush I can do that simply and persistently over time. I can safely extrapolate on any or all of my findings in addition to what I learn via my other sites and via the SEO and search communities I follow and study.
I recommend you do the same thing.
The more I see that RNNR is influencing the world and becoming an online resource via my good friends Google Search and Bing Search, the more encouraged I am to want to contribute more to the blog.
It's encouraging me to commit to blogging more, to experimenting more.
We can all do this, with or without SEMRush, though it's so much easier with than without.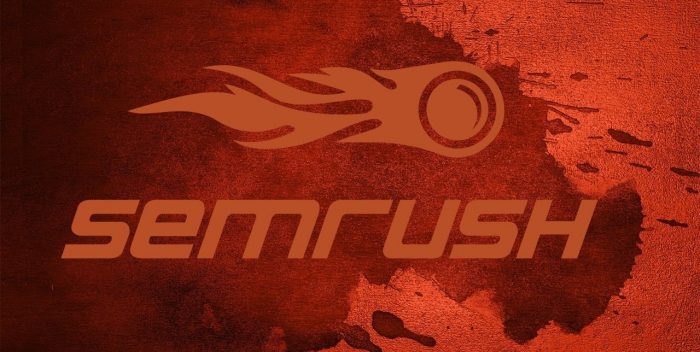 Via Biznology