My love affair with bulky VXi BlueParrott trucker headsets
| filed under: Headset Review, Telecom Review, Gear Review
Everyone I know hates my headsets from VXi Corporation -- but I love them so much that I keep on buying bigger and bulkier trucker headsets every year: first the BlueParrott B250-XT+ then a B350-XT refurb, and finally, after the B350 was a dud, a brand new B450-XT, which I am hoping to love because I just can't quit my well-loved original B250-XT+ you see in the article.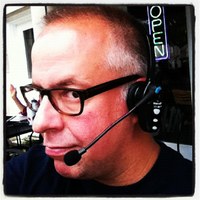 My VXi BlueParrott B250‑XT+ headset
I still have my VXi BlueParrott B250-XT+, which I love and still use (see below) but I tried the VXi BlueParrott B350-XT+ as an Amazon refurb and it was a dud and died. It was out of warranty but they offered me 40% off a new headset without a receipt or proof outside the the S/N I gave them.
So, I ordered an even bigger, bulkier, more badass headset from them, the VXi BlueParrott B450-XT+ and it has 24-hours of talk time -- I will be sure to review it when I have a chance after it arrives in a couple-few days.
B450-XT+ has an advanced noise-canceling microphone eliminates 96% of ambient noise and supports HD Voice, making speech easier to hear and understand.
This new BlueParrott promises that I can roam up to 300 feet from paired devices and has 500 hours of standby time per charge. So, I can just leave it on my desk or in my car on on standby or paired at home and not have to worry for like 20-days.
So, I can now run my conference calls from walks or even bicycle rides and you'll never know. I really use these headsets to listen to my podcasts without blocking both my ears for situational awareness.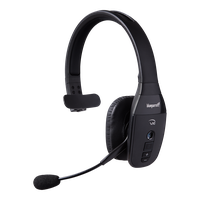 I do take most of my Bluetooth-compatible conference calls using the B250 or the B350. And, I am going to see if I can get the B350 working again. Maybe it's just almost dead.
What do I like about the B250-XT+ I already have? Well, it has a realistic 8.2 hours of talk time. It's light for what it is, though it's no earpiece or executive Bluetooth headset.  It weighs 2.52 oz or 71.4 grams. Standby is pretty great at 2.9 weeks (Equivalent to 20.4 days or 490 hours). The only downsides are:
the charging plug and system it p

roprietary. If you need microUSB you should get the VXi BlueParrott B250-XTS because it comes with the microUSB charger you probably already have for your Android phone or something else.

The wind-noise-protective little foam sock at the end of the boom mic likes to fall off. You'll see I went a little ghetto by tying it on with some silver duct tape.

Unlike the promise of the B450-XT+, the antenna of the B250-XT+ -- the side with the buttons -- needs to be on the side of your phone. If you have your phone in your right pocket and the headset hardware on your left ear, the call or the music or the podcast can pop in and out.

Unlike the B450-XT+ and the B350-XT+, the B250-XT+ doesn't come with the Parrott Button which allows you to program a button with a parrot on it however you like: one button mute, speed dial number, PushToTalk apps, and even launch an app on your phone. I like the default mute option. Mute is everyone's friend and unmuting really quickly during a conference all is key because fumbling for the mute key is not an option!
That's it. I chose to order the B450-XT+ to replace the lemon B350-XT+ refurb because it's a much different form factor than the B250 and B350 are.
It's big, honking, has a 24+ hour talk time, 500 hours of standby, and I know, from some reviews by actual truckers, that the B450-XT+ holds on to shaved and close-cropped heads like mine better than the included sprung steel headbands that come with the B250 and the B350 line of trucker headsets. 
I have really taken to wearing these headsets when I am riding my bike. I can use WAZE or Google Maps to direct me where I am going while I am catching up on podcasts and music.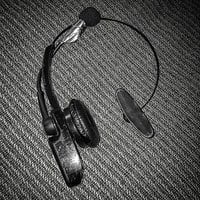 I am talking pedal bicycle as in my Surly Steamroller.
I am stupid enough not to wear a helmet riding on bikes so I can wear my headset either over a baseball cap or just on my head. It works out perfectly; and, unlike little executive bluetooth headsets, I can jack the volume pretty well; and, unlike wearing in-ear stereo sport headsets or the typical Apple headset buds, I have an entire ear that's still listening to the world around me to help keep me alive.
Personally, I have never run the battery out of the B250-XT+ or the B350-XT+ as I am not a trucker and really don't listen to podcasts for more than my phone holds out when I am out and about.
And when I am home, I listen to those things on either bluetooth speakers like my JAWBONE MINIJAMBOX or my old rubbery JAMBOX -- or over my Amazon Echo. 
So, if you're a real bona fide road warrior then you'll want one of these.