On-Page SEO and Technical SEO Consulting Services
| filed under: On-Page SEO, Technical SEO, Search Engine Optimzation, Consulting Services, Organic SEO
30-years of Search Engine Optimization (SEO) and online reputation management (ORM) experience.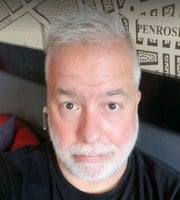 Chris Abraham, digital strategist and technologist is a leading expert in digital: earned-media micro-influencer marketing, search engine optimization (SEO), online relationship management (ORM), Internet privacy, Wikipedia curation, social media strategy, and online public relations with a focus on blogger outreach, influencer engagement, and Internet crisis response, with the digital PR and social media marketing agency Gerris digital. You can hire Chris Abraham right now via his freelancer page on Upwork. 
[Feel free to self-schedule a 15-minute call with me]
A pioneer in online social networks and publishing, with a natural facility for anticipating the next big thing, Chris is an Internet analyst, web strategy consultant and adviser to the industries' leading firms.
Chris Abraham specializes in web technologies, including content marketing, online collaboration, blogging, and consumer-generated media.  Chris Abraham was named a Top 50 Social Media Power Influencer by Forbes, #1 PR2.0 Influencer by Traackr, and top-10 social media influencers by Marketwire; and, for what it's worth, Chris has a Klout of 79 the last time he looked and is the proud moderator (mod) of the thriving Slow Jogging sub on Reddit. 
Chris Abraham started doing web development back in 1994, SEO in 1998, blogging in 1999, earned-media micro-influencer marketing in 2003, social media strategy and online reputation management (ORM) in 2005, blogger outreach in 2006, and Wikipedia curation in 2007.
Hire Chris Abraham right now via Upwork
If you want to know the services that Chris offers check out Services
Feel free to self-schedule a 15-minute call

If you want to work with Chris use the 

Contact Form

You can learn more about Chris over in 

About
Chris writes a lot so check out the Blog

Chris is Founding Partner and CEO of

Gerris Corp