Online Reputation Management Defense Services
| filed under: Reputation Armoring, Online Reputation Management, Reputation Dysmorphism, Reputation Management, Online reputation, Online Reputation, Reputation Defence
You are not helpless in the face of negative search results. A directed, well-executed, diligent campaign will place your desired results high in the list, pushing undesirable results down to irrelevant pages where the majority of Internet users do not bother to look. 90% of searchers never look past the first page – i.e. the first 10 results. 99% of searchers never look beyond the second page. We will work to get the undesirable results as far from those first two pages as possible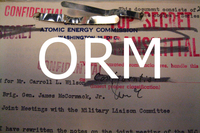 Online Reputation Management (ORM)
Our proven and well-refined methods, as well as our long-established credibility, gives us particular efficacy in influencing top search results. We don't engage the negative results, as this actually makes them more attractive to the search engines. We employ an assortment of tactics to chaff and flare, to draw the search engines' attention to positive and neutral results, and away from the problematic negative results.
It is not possible to make information on the Internet disappear unless the people who put the information online in the first place take it back down again – even then, the data is often mirrored elsewhere or cached and re-served by the likes of Google and The Wayback Machine. The method is to make the undesirable results needles in haystacks – it can be there, but only people really intent on finding it will come across it.
An online search results sanitization campaign is a long-term commitment, much like treating cancer. It begins with a period of intense assault on the problem to beat the negatives down followed by an on-going low-level maintenance regime to keep them down. A campaign is heavily front-loaded with the ongoing maintenance being very low cost – we can also turn those maintenance operations over to you, together with any infrastructure, content, and domain names we may have set up during the campaign.
Unlike many other companies in this field, we have no interest in holding you hostage over the years by keeping control of the mechanisms of the treatment. We are happy to turn that over to you once we get you in the clear, or if you prefer, provide you the service of keeping up the defense, however you prefer.
An online search results sanitization campaign requires subtlety convincing the search engines that what they previously believed – i.e. that the currently highly-ranked negative results are indeed some of the most valuable and relevant results – is no longer true, and that the neutral and positive content that we identify or create is far more valuable and relevant and therefore should rank highly, pushing the negative results down into the obscurity of lower rankings.
This requires a bit of time, 6-8 weeks of concerted effort generally, to get results moving away from where the search engines have long believed them legitimately to stand, toward the new state that we desire, with those negative results far below the neutral and positive ones.
Once we get the results moving and out of stasis, we keep them moving until we are happy with the results, then maintain them in place, so that the negative results (which naturally have their own legitimacy in the eyes of the search engines) do not move back up again. It is a bit like braces on a child's teeth which are then followed by a retainer that keeps them straight and prevents them from slipping back to their original crooked state.
Even the largest, well-known companies have used defensive SEO tactics in the face of crisis and unfavorable publicity. It works for them, and it will work for you. Negative search results are a controllable problem that can be solved with diligence and know-how. Unlike other common types of crises, negative search results will not disappear without action. However, unfavorable publicity that you may have received years ago that is still affecting perceptions about your brand can be dealt with and have its negative impact neutralized.
We have resolved difficult SEO solutions – probably far worse than yours - in the past and come out on top. With our vast network and effective systems, we are able to provide a viable, permanent solution to most online reputation problems, and we will help with yours as well.
Generally, campaigns run a year, with the bulk of the effort in the first 4 months. After the first five to six months have passed and we have achieved a stable new order with the negative results well-buried, we will be happy to turn the maintenance over to you, if you wish, or we can continue to maintain the defensive systems for you until the end of the year. After the first year, we're happy to continue monitoring your online reputation and maintaining your defensive systems for as long as you choose to retain our services.
That said, all of the work, all the domain names, and all the IP we generate for you is yours and we're happy to turn it over to you if you like, after the year-long contract is completed.
We bill on a retainer basis, i.e. at the beginning of the month before beginning operations. As mentioned, the effort and the billing is front-loaded to allow an aggressive attack to beat down the negative results soundly, then backing off over time focusing over more on the lower-resource work of stabilizing the results in order to allow you to save money.