Fellation brass axe shitake
8:24) chris abraham 07-DEC-97 1:43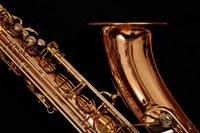 Fellation brass ax
fellation brass ax shitake falling away into and running with the entire
concept of the boy finally reaching sweet sixteen blowing oh so sweet woo
woo cat melodies into the center of my head thick pressed paws thump beat
honk of geese in the small floating room below the exit sign before the
moving leaves and the red light the red burning eye. the. the. the. he
bought me a drink but i was afraid to drink it, there might be something
in it, might be something else but the boyman drinks from the brown glass
condensed hoping. hopping. jiving grooving saying its me i am doing i do
not i try not. i do not. buzz buzz. the strain and staring into the
mirror for five under stalin red budsign loo loo skip to the loo loo loo
skip to the loo my darling and the window to the soul the man with the
cruel face the cruelty hidden hidden and the slash across the face, that
which i knew before but without the beard even more cruel like sneer and
dogs jowls rabid slather pores wide fixed and moving, eye/eyes/eye/eyes
dark cruel sanitary tp tp wiping the water wiping the water mine eyes mine
eyes leaking leaking -- watering. bad choice... all choices. exhilarated
glide on wings to nest here dishrags making pruned paws clean pieces steel
glass gyrating oregano, basil, hemlock, hem. lock. hem. locked. ahem.