Online Publicity Services
| filed under: AH Global, Abraham Harrison, Abraham Harrison LLC, AH, Abraham & Harrison
Traditionally, a publicist is a person whose job is to generate and manage publicity for a public figure, especially a celebrity, or for a work such as a book or movie. Publicists usually work at large companies handling multiple clients.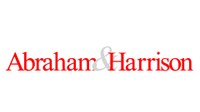 Abraham Harrison LLC
Publicity is the deliberate attempt to manage the public's perception of a subject. The subjects of publicity include people (for example, politicians and performing artists), goods and services, organizations of all kinds, and works of art or entertainment.
The goal of new media publicity is the same, but the strategy is radically different. Brand promotion is the goal, but online brand promotion requires online advocacy, blogger relations, online outreach, and a high-level of understanding on what is and is not appropriate. Abraham PR has over a decade of experience in online community outreach and engagement.