Training Services
| filed under: AH Global, Abraham Harrison, Abraham Harrison LLC, AH, Abraham & Harrison, AbrahamPR, Abraham PR
Part of what we do at Abraham PR is teach. We can do and teach. Really. From teaching blogging courses at the Writer's Center to on-site academic lectures, one of our primary goals is mindshare.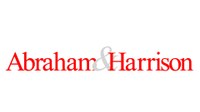 Abraham Harrison LLC
The definition of mindshare we subscribe to is, "a group of people who operate with a great deal of synergy can be thought of as having a mind share. This is the ideal state of a group."
Chris Abraham, our founder, offers blogging workshops for the Writer's Center at the Arlington Art's Workshop and Glen Echo.
Please give us a call and we will craft a workshop, course, class, or training schedule for you, bespoke.
To inquire about our training and other new media public relations services, please call +1 (202) 657-4063 or email [email protected].