Influencer marketing can drive traffic to your new website
| filed under: Micro-Influencer, Micro-Influencer Marketing, Micro-Influencers
I am talking about the real-time effect of a good outreach campaign that comes flooding in an extreme traffic volume spike immediately after and in the 72-hours after each influencer outreach.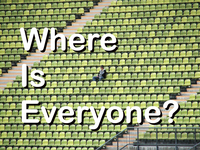 Where is Everyone?
Unless you already have a bursting-at-the-seams Rolodex and a stable of superfans who are waiting impatiently for anything and everything you give birth to in the world, you might be cutting the ribbon of your new business, blog, site, app, community, or nonprofit to a fever-pitch crowd of bumpkiss.
When You Build It They Won't Come
Immediately after my client's non-profit website launched, Gerris Corp's Dan Krueger and I initiated a 4,000-influencer micro-influencer and influencer marketing campaign, introducing my client's nonprofit to the world. Our universe of influencers spanned tier 1 A-list influencers all the way down to the most casual blogger, advocate, and social media dabbler.
Everyone was so excited as to how successful the launch was. There was an immediate flood of visitors immediately following the hard launch–which coincidentally coincided with our micro-influencer marketing outreach. 
Quelle coincidence!
We Needed Our Client to Meet the Needs of Our Influencers
After the initial outreach to our 4,000 online influencers, we received feedback directly from the folks we engaged asking for the nonprofit's official press release and some other information about the team, the origin story, etc, that Dan and I decided to pause the follow-up until we could procure the content we needed, thinking it would just take a week or so. That was back on May 10–47 days ago!
Where Did Everyone Go?
"Where did everybody go?" our client asked on a conference call last week."We had so many visitors in the first couple weeks after we launched," he added, "but now we're down to nothing."
When we at Gerris do our micro-influencer marketing outreaches, we generally reach out to thousands of influencers via email; then, 7-10 days later, we follow-up with everyone who hasn't gotten back to us; finally, 7-10 days after that, we reach out one final time to those influencers who haven't replied with a courtesy follow-up. It's all about momentum, it's all about keeping the conversation rolling, it's all about building trust and recognition enough in the impersonal and highly-competitive email Inbox to get a response, make a connection, and to build a rapport.
Micro-Influencer Marketing Can Jumpstart Site Traffic and Brand Awareness
To us at Gerris Corp, word-of-mouth and buzz marketing is not about being the most attractive new brand in the room and sitting back, waiting to be discovered. As I have shared endlessly, being pretty isn't enough for social media marketing. What micro-influencer marketing–and influencer marketing in general–offers is a primary and secondary effect: the primary flood of traffic and interest directly resulting from the energy of the outreach and the secondary indexing of social and blog and review content finally resulting in organic SEO prowess. But influencer marketing is only secondarily an SEO strategy, it's primarily a buzz marketing, word-of-mouth marketing, and viral marketing strategy–and tactic as well.
"Word of mouth marketing can be very effective in the communication of the advertising campaign as it can offer a solution to 'penetrating consumers guards' to get them talking about a particular product. Many marketers find this type of marketing strategy advantageous to the entire advertising campaign of a certain product. One positive aspect of this marketing strategy is that sources of this word-of-mouth advertising are mostly personal. This means that they are not subject to persuasion from the organization for personal gains or subject to being bias. This has a positive effect on the advertising campaign as it shows what consumers honestly think about a product and the motivation to try the particular product or services increases, due to the consumer being recommended by a trusted reliable source." — Wikipedia
The Power of Micro-Influencer Marketing Isn't Only in SEO, Search, or Backlinks
What I am talking about in this article is not the secondary effect such as the value of micro-influencer marketing in the context of seeding linked-up blog posts and social media posts in the service of search engine optimization (SEO) through links, backlinks, and keywords.
I am talking about the real-time effect of a good outreach campaign that comes flooding in an extreme traffic volume spike immediately after and in the 72-hours after each influencer outreach. That's branding. Whether or not these hallowed influencers actually Tweet, Facebook, or blog about my clients, the simple actions they take in direct reaction to my email outreaches is at least one solid touch towards the seven touches required to convert someone from being a stranger to becoming an advocate. Michael Cohn of Social Media Today defines it perfectly, "It is a basic marketing principle that it takes seven "touches" before someone will internalize and/or act upon your call to action. These touches can take many forms: A physical connection, such as meeting at a networking event. Seeing an ad, either physical or digital."
Hire Me
Feel free to own the yacht but hire a crew if you're not yet seaworthy. If you get my drift and want to adopt the yachting lifestyle yourself but either don't have the mad sailing skills yourself, don't yet possess a world-class crew, or don't know yet where to go, then you should give me a call or reach out me by email — so I can help you pilot your vessel now, in the tranquil blue-green shallows of the Caribbean, as well as in the roughest seas and into — as well as out of — the storm.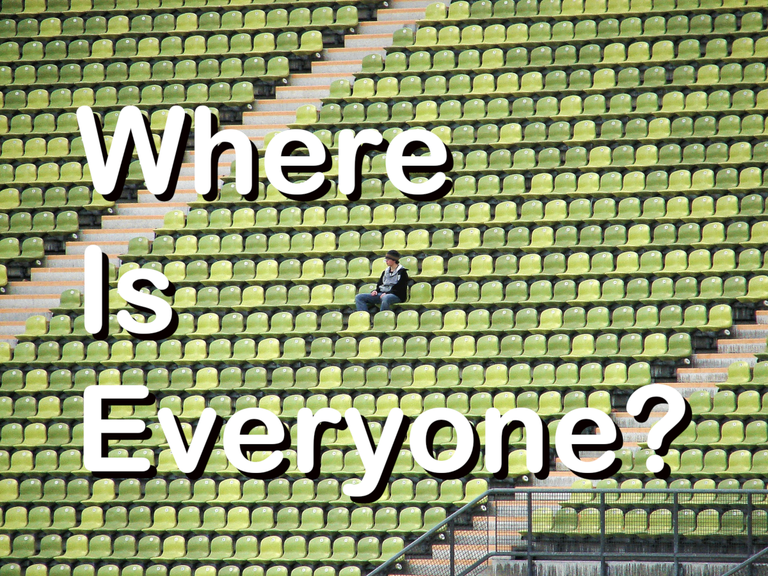 Via Biznology