TechACS Corp
Long Island-based web design and web developing firm

TechAcs, founded and run by Juan Vides, is a Long Island Web design firm that has a long-established reputation for giving back to the community.
Techacs offers custom, clean and effective web design, development and promotional services. Our dedicated professionals use their skills and knowledge to blast the business performance of your website. 
Their services includes Web application development, website design, e-commerce solutions, application development and maintenance, data warehousing, data cleansing, search engine optimization (SEO), web 2.0 marketing, mobile web and application development and flash development. 
Web Design and Development 
TECHACS offers professional and superior web design, development and SEO services. Our dedicated professionals use their skills and knowledge to blast the business performance of your website. We believe in supplying high quality and easy to use web applications, depends on your specific business requirements. 
Their featured web design and development services include: 
Web Design 

Graphic Design 

Flash Design and Development 

Web Development 

PHP Programming 

.NET Development 

CMS Installations and Customizations 
Search Engine Optimization (SEO) and Search Engine Marketing (SEM) 
TECHACS provides a marketing strategy for successful online businesses to get the most out of your website investment. We customize the methods according to your website type and objectives for marketing design to help customers reach, explore and get benefits easily.
About Juan Vides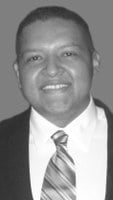 At the age of four, Juan Vides arrived in the United States with his parents after a long and dangerous trip from El Salvador.  During the bus ride from Laredo, Texas to New York, he learned his first English word, "pen" from another passenger. As El Salvadoran refugees, his family was granted amnesty in 1986 by Ronald Reagan, and Juan received his green card. During High School, Juan learned about the electoral process and was so motivated by the power of the vote that he encouraged his parents to begin with him the process of becoming an American citizen. When he was 16 years old, Juan Vides became a citizen of the United States.
Juan's career started at Trader Joe's, and when he was 21 he was offered a management position. After a few years, he realized this wasn't his passion. So at age 26 he decided to take a different path and started Farmingdale State University to pursue a BS in Computer Programming and System Information. As is Juan's way, he not only joined the Computer Club at Farmingdale, but became its President and brought the club to life.  He continued his Education at the Stony Brook University for his MBA in Business Management.
In 2003, he was employed part time by Pulver.com configuring internet telephones eventually moving into a full time position. Jeff Pulver, his boss, went on to become the co-founder of Vonage.  Juan traveled the country as the set-up guy for corporate trade shows meeting key players in the computer technology industry at the time like Michael Powell, Chairman of the FCC,and Mark Cuban to name a few.
Juan's business started as a necessity after his wallet was stolen in Boston where he was attending a corporate trade show. All his credit cards and ID's were in the wallet, and he wondered why someone hadn't created a website for people to store their 1-800 numbers. So he created it. After he built his own website, he put an ad on Craigslist as a website builder, and as of today he's built over 300 websites. His company, TechACS Corp, keeps evolving as technology keeps evolving, and now he provides Search Engine Optimization services and is branching into Social Media Marketing.
Juan lives with his wife, son and daughter in Oceanside, NY.
Also he an active board member for the American Heart Association of Long Island, Long Island Hispanic Chamber of Commerce and the Hicksville Chamber of Commerce.
Juan feels his life has been one of good fortune, and he likes to share that with as many people as he can. Through his company, he gives back by offering web services pro bono or at significant discounts to local non-profit organizations. This is how his relationship with the Long Island Hispanic Chamber of Commerce and the Hicksville Chamber of Commerce began , and he continues to remain an active member reaching out to support and enrich the community of Long Island that has been his home since he made the long journey from El Salvador as a boy.