Dan Krueger
Over the past 15 years Dan Krueger has worked in the Television Production and PR/Social Media Industries.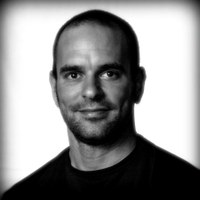 Dan Krueger's produced and written for TV and video projects ranging from national prime-time shows on CBS to internationally syndicated programs on networks ranging from Discovery to HGTV.
Dan Krueger has worked as the blogger outreach and social media consultant for Spartan Race, the global leader in obstacle racing. He was also the the Director of Client Services and PR/Social Media Consultant for an international digital marketing agency. Dan's managed teams of employees from all over the world in five different languages including English, Spanish, Portuguese, Russian and Polish. Dan Krueger was the Executive Producer of Emmy Award winning virtual worlds projects for the Electric Sheep Company. He has extensive experience in developing community-driven virtual experiences and managing teams of people while always making sure that clients' needs are met and projects are of the highest quality.
Dan Krueger is most proud of being a father, husband, photographer, videographer, food lover, CrossFitter, obstacle racer, snowboarder and fitness enthusiast.