Still Time to Register for my April 11th Blogging Workshop Class
| filed under: Trainer, Arlington Arts Center, Writer's Center, Blogs, Blogging and the Blogosphere, Blogger Workshop, Educator, The Writer's Center, Teacher
The Writer's Center Blogging WorkshopsThere is still a little time to sign up for my next blogging class, Blogs, Blogging and the Blogosphere, hosted by the Writer's Center and taking place at the Arlington Arts Center from 7:00pm-9:30pm.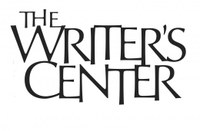 The Writer's Center
That's a Tuesday night. Learn how to blog effectively.
How to Blog Workshop Blogs, Blogging and the Blogosphere
Description Blogs are no longer just online personal diaries. Blogs and bloggers have become powerful influences in world culture. Blogs have uniquely been able to jump the rails into traditional media and bloggers are now routinely being quoted in the news and on television. This one-day class will explain why blogs have changed the balance of media power and how you can cheaply, easily, and powerfully take advantage of it. There has never been a time when it is so easy and possible to become part of a global conversation.
Instructor CHRISTOPHER J ABRAHAM - Chris Abraham is the blog strategist and technologist for New Media Strategies, Inc., a Washington, DC, area public relations firm. He is an expert on corporate blogging, the blogosphere, online social networks, virtual communities, online brand promotion, online brand protection, online brand intelligence, online buzz marketing, online guerilla marketing, and online viral marketing. Chris has been a technologist for over a decade, focusing on online education, virtual community building, online social networks, web publishing, viral and buzz marketing, and blogging. Chris is especially interested in memetics and emergence and how they direct culture.,
Date/Time 4/11/2006 to 4/11/2006 [7:00 PM to 9:30 PM]
Meeting Days Tuesday
Proficiency Level All Levels
Genre(s) Mixed genre Blogging
Venue/Room Arlington Arts Center, Room: TBA
Capacity 15 seats
Price $40.00 (Member) $55.00 (Non-Member)