5 Reasons You Should Consider Getting Your Master's in Computer Science
A computer science degree opens the door to jobs in software design, network administration, app development, and IT support.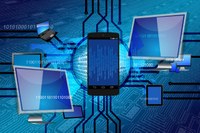 Computer Science
It allows you to move into a high-paying career desperate for talent. However, a bachelor's degree is only the starting point for a field defined by continuing education and constant change, since the four-year degree teaches the fundamentals. Here are five reasons you should consider getting your master's degree in computer science.
Your Employer May Pay for It
Many companies offer tuition reimbursement if the degree is related to your job. If your company offers tuition reimbursement, consider getting your degree online. An online masters degree in computer science offers more schedule flexibility than attending classes at the local brick and mortar school. Furthermore, the online master's degree route gives you access to far more programs than are available in your geographic area. Baylor University has an online master's degree in computer science with specializations in data science, software engineering, and computer security.
Here are some of the benefits of getting a computer science master's online:
More flexible schedule
Ability to choose from a wider variety of schools
The program is naturally suited to online learning
Networking opportunities
Great access to teachers
When you get your degree online, you can decide to condense your studies to get your degree faster, or you could stretch them out to make the workload easier. And one of the best things about online programs is how accessible the teaching staff is.
Many people would assume the opposite, but in online classes, you can interact with the teaching staff in a way you wouldn't be able to in a traditional setting. You can ask questions directly to the teacher without interrupting the group and get answers in real-time if you're struggling with a concept. Communication with other students is made easy as well through communication applications.
Online classes also tend to attract a very diverse group of students from various fields. A lot of these people might be executives or business owners, for instance. Or they might come from markets you weren't familiar with. This could give you the chance to stumble upon an untapped niche. Or places where computer scientists are needed, and well remunerated. This will also give you a chance to build a solid network that could benefit you for the rest of your career.
You Can Move into Even Hotter Niches in IT
We already mentioned that a computer science degree teaches the fundamentals. That's enough to let you earn $60,000 a year as a web developer and $80,000 a year as a software engineer. But a master's degree can teach you the intricacies of advanced areas. A master's degree in computer science can give you a coveted credential in:
Data science
IT security
Cloud computing
Information science
Systems engineering
Software engineering
Specialization lets you focus on areas you're passionate about while earning much higher pay. For example, data scientists earn more than ninety thousand dollars a year, and it is the most in-demand career in the United States. You'll also learn the ins and outs of the latest tools, programs, and languages used in these fields.
You'll See a Significant Return on the Investment
A master's degree doesn't just prepare you to move into higher-paying specialties. It may be the necessary credential for moving up the career ladder. You may go from coder to programming team lead. Or you could move into a customer-facing role, selling services or collecting customer requirements.
Learning best practices in coding or software design could improve your productivity and reduce errors, resulting in a pay increase based on your higher quality work. Simply knowing what questions to ask may let you debug code faster or find the hidden malware sooner. In other cases, the advanced degree proves that you're still relevant to the profession, reducing the odds you'll get laid off.
It Boosts Your Career Prospects
A number of programs can teach almost anyone how to code, but that doesn't mean they can create clean, working code quickly. This is why top tech companies typically prefer people with advanced credentials. That's one reason why they generally provide tuition reimbursement.
However, you'll want to earn a master's degree in CS if you want to improve the odds you get hired by Big Tech firms. A master's degree in computer science is also a prerequisite to teaching computer science to undergraduates. Earn a master's degree, and you're well on your way to a doctoral degree and doing cutting edge research in computer science.
Returning to school opens up a number of opportunities such as:
Internships for students
Contests that look great on your resume
Class projects you may be able to list on a resume
Access to small gigs that let you earn money and make professional connections
Join cutting-edge industry research projects with professors
Job placement services for graduates
Computer science programs thus give mid-career professionals access to the same support network and opportunities they had as undergraduates. And you can use these opportunities to enhance your resume or gain experience in a new area that you'll need to move into a decent paying role at a large firm.
"You can do pretty much anything with a master's in computer science," said CS major Amber Smith. "There is a great demand for computer science majors in fields like healthcare for instance. IT professionals make up a large portion of the staff as they play an essential role in making sure that information is secure, updated, and readily available to doctors."
You Could Start Your Own Business
Another great thing about getting your master's is that you could parlay it into a career in consulting. While a bachelor's is nice, people will rarely hire someone with a bachelor's as consultants.
Your advanced knowledge could also allow you to start a managed IT service. There is a great demand for these services right now, and a master's in computer science will give you the foundation needed to start a successful MSP. However, you'll also need an understanding of sales, and how to develop a marketing strategy if you want to be able to compete in this space.
Conclusion
Computer programming is one of the most in-demand skillsets today. However, there are many resources available for learning the fundamentals. You need an advanced degree to stand out from the crowd or move into better-paying roles.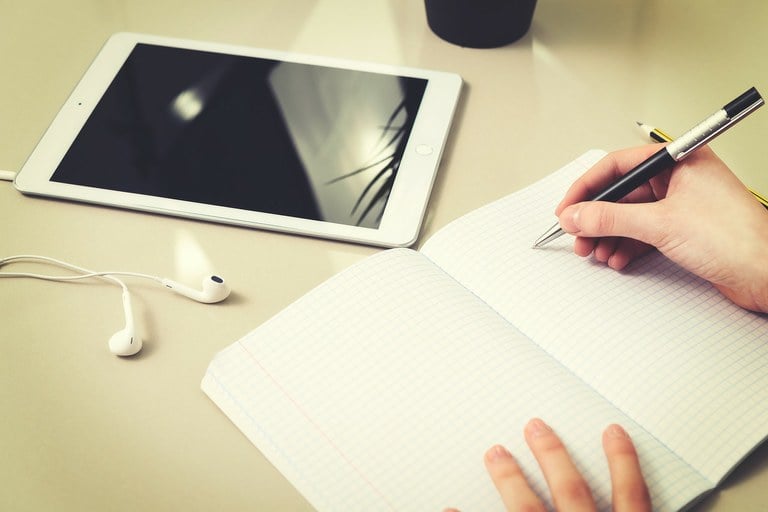 Image by Gerd Altmann from Pixabay