Eric Goldstein Design
EGD+ is a full-service strategy and design group, with an emphasis on brand development, identity and print design.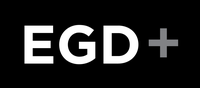 Eric Goldstein Design is a brand strategy group dedicated to developing memorable stories and integrated standards online and offline, from web, print, seo/sem and tradeshow. 
Eric Goldstein has been working shoulder-to-shoulder with Chris Abraham for over a decade, both as a friend and as a collaborator and colleague. Now, Chris and Eric get to work together, be it under Gerris' flag or EGD+'s.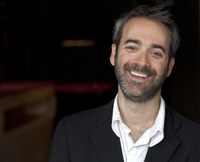 Eric earned his degree from University of the Arts in Industrial Design in 1990 and quickly began to integrate creative touch points like identity, logo, print and web design into his work. He added brand strategy, exhibit and trade show design and video to his creative arsenal along the way, offering a holistic approach to communicating his clients' story.
Eric seeks partnerships with clients who are committed to developing a movement around their brand, product(s) and trade show presence, and he aims to empower them with effective marketing tools.
He is a great compliment to any company or organization helping to create unique, strategic, award-winning solutions, online, offline and via integrated campaigns.
Please visit Eric Goldstein Design to learn more.