Six of the fifteen seats filled for my Blogs, Blogging and the Blogosphere workshop
| filed under: How to Blog, Blogger, Writer, Writing, Blog, Bloggers, Writer's Center, Blogging
I just checked and I currently already have six students for my April 11th blogging and blog-writing strategy course, Blogs, Blogging and the Blogosphere, so there are only nine space left. Via Applied Blogging Workshop.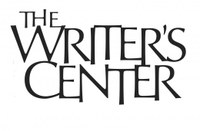 The Writer's Center
Our focus will not be technical (how to set up a blog) so much as strategic and tactical (how to effectively leverage your blog to influence world opinion).
Marketing strategies, word-of-mouth marketing strategies, search engine strategies, and simple and effective (read powerful) tactics you can use the very next day to turn your passions, your business, your art, your interests, and your words into an influencial part of the first global conversation.
Blogs, and their effect on the blogosphere, are the first online medium that can "jump the tracks" from being just insulated "online discussion" to actually influencing not just the blogosphere but the mediasphere as well: main stream media, public affairs, politics, the academy, your community, and the real world, not just the "online world."
Worldwide PR firms, marketing firms, law firms, lobbying firms, multinational corporations, associations, consulting firms, local governments, and federal governments are taking to blogs and the blogosphere in droves because they realize the power and true influence online conversations can and do have.
And since blogging has just about a zero barrier to entry (it can be absolutely free, short of your sweat equity), you need to start reading, writing, and influencing the conversation being had on blogs and in the blogosphere.
Be sure to sign up for Blogs, Blogging and the Blogosphere today and I look forward to training you up on April 11th between 7PM and 9:30PM. See you there.