Part 2 of my favorite podcasts to listen to during the age of Coronavirus 2020
| filed under: Interviews, Poscast, Podcasts
Hot Hollywood celebrities do some pretty good podcasts but make me angry because they're both gorgeous and smart (not fair!).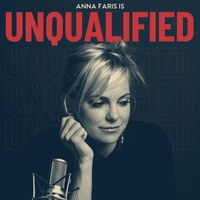 Anna Faris is Unqualified
Anna Faris is Unqualified: you know who she is and you love her. She's both beautiful and totally approachable on the silver screen and on the boob tube and she's also beautiful and totally approachable in this wonderfully self-deprecating but also uplifting podcast.
Armchair Expert with Dax Shepard: he's sexy, funny, cool, and famous—and that's only his façade of celebrity on the the silver and 4k screen. Damnit if he isn't also charming, smart, generous, creative, self-aware, kind, and also making babies with Kristen Bell. While I don't understand how Monica Padman is Dax's soulmate but as long as Ms. Bell is OK with it, that's Hollywood for you. They're a killer team and I really think that Ms. Padman makes the show (she's the secret sauce). It's an interview show and the interviews are always awesome. Don't miss his interview with Tom Brady.
Literally! With Rob Lowe: Rob Lowe should be a really shitty guy because men as beautiful as he is should really be total assholes. Not only is Rob Lowe defying age and still gorgeous (he's awesome in 9-1-1: Lone Star) but he's a total Mensch and is open, honest, generous, forgiving, lovely, brilliant, and kind (in fact, Dax and Rob need to become besties). He talks about his amazing Brat Pack years and his amazing years before and after quitting drugs and alcohol. He brings all the amazing people in his life onto his show and connects with them in amazing interviews (the Magic Johnson interview one is divine).