Kinship II in the Panama Canal
| filed under: Kinship II, Sailing Mexico, Panama Canal, Sailing
This image was made via the internet as Kinship II, captained by Mark Harrison.
Yes, they are waving at the Webcam. The man manning the webcam called to them via a bullhorn to let them know that they had an audience and they waved and I caught it.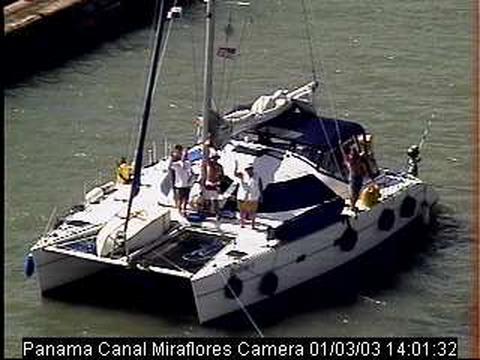 Looking for boat parts? Check out PartsVu.com.