Guest Panelist on FIR #15: The Open Web vs. Content Silos
Late last year Shel Holtz actually tapped me and asked me to be a guest on his For Immediate Release podcast. FIR was on my bucket list and it was a really enjoyable experience. I hope to do it again. Let me know what you think.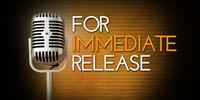 FIR Podcast Logo
A couple Sundays ago I met up with Joseph Thornley, Lynette Young, and Shel Holtz on video Skype to record episode 15 of Shel's industry-trusted and industry-respected PR podcast, For Immediate Release, AKA the FIR Podcast.  Out of thin air, and fulfilling a dream, Shel asked me if I might be willing to join a hand-picked panel of PR professionals and I jumped on it.  Here's FIR #15: THE OPEN WEB VS. CONTENT SILOS:
As you may know by now, I am more of a technologist than a communicator. While earned media influencer outreach may well be as close to traditional PR as you can get online these days, short of calling journalists, my strategies and tactics care as much about spiders and bots as they do column inches and names spelled properly. So, it was an honor to be included. During our hour and thirty-seven minutes together, face-to-face via video Skype, we covered a lot of ground:
The U.S. Federal Trade Commission has issued explicit new guidance on native advertising. Will this help or hinder the growth of the category?
Edelman is closing in on a $1 billion year as it wraps ups its more than year-long restructuring. Does the new structure make sense? Should other agencies follow suit?
In 2013, Congress passed legislation that effectively ended the ban on Radio Free Europe and Voice of America broadcasting within the U.S., a prohibition that went back to the 1940s. Have PR practitioners benefitted?
Most organizations don't recognize the downsides to workplace collaboration. How can communicators help prevent or overcome these issues?
Share buttons are routine website acourtements, but they can cause significant problems. Do we fix them or ditch them?
Dan York's Technology Report covers the malware attack on Hyatt, the introduction of adblocking to ASUS' default browser, and the war of words between Medium founder Ev Williams and blogging pioneer Dave Winer (including a discussion by the panel)
You can connect to all the panelists on Twitter at @shelholtz, @thornley, @lynetteradio, and me, @chrisabraham.  Links to the source material for this episode are on Delicious. Here's a list of all the panelists:
Shel Holtz, ABC (Accredited Business Communicator), is principal of Holtz Communication + Technology. His clients have included Intel, Sears, PepsiCo, Petrobras, Aetna, John Deere, Manulife Financial, Hewitt Associates, General Mills, USAA, Applied Materials, Symantec, Raytheon, The World Bank, Petrobras, Amdocs, Disney, FedEx, Freescale Semiconductor, The International Monetary Fund, National Geographic, The American Red Cross and Monsanto.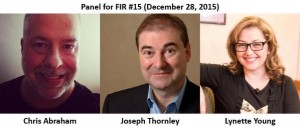 Joseph Thornley is CEO of Thornley Fallis Communications, which comprises several well-known brands:
Thornley Fallis Communications, a digital engagement and communications consultancy,
76design, a digital design and software development studio
76engage, an online public participation platform,
76insights, an analytics tool focusing on the resonance of social objects and gestures, and
76BrandFilms, a video studio.
Joe recognized early the power of social media to change extend and transform our relationships to one another and the institutions in our society. He actively uses social media to explore the evolution of those relationships. Since 2005, he has blogged atProPr.ca, and is co-host with Gini Dietrich and Martin Waxman of the Inside PR podcast, which, since its launch in March 2006, is now the second longest continuously running public relations podcast. (Shel Holtz's FIR For Immediate Release podcast is the longest continuously running PR podcast.). He is @thornley on Twitter, thornley10 on YouTube and Joseph Thornley on Google+ and Facebook.
Lynette Young is co-founder and Director of Marketing ClaimWizard, a software-as-a-service workflow management system for the public adjuster industry. She is a marketing technology strategist and published author with focus on digital marketing and implementation services. With over 25 years in technology, 17 of those years in digital marketing, she is well positioned as a "full-stack marketer" giving her a distinct advantage in today's fast paced business and environment.
Over her professional career, Lynette has worked with clients of all sizes ranging from Google, Twitter, Harlequin Publishing, and American Airlines to HVAC installers, an email marketing service provider, local appliance retailers, other agencies, corporate franchises, and public adjusting firms. Lynette heads up the ClaimWizard digital marketing products and team. She maintains her speaking, mind-mapping, and podcasting activities at Purple Stripe Productions.
Chris Abraham, digital strategist and technologist, is a leading expert in digital: search engine optimization (SEO), online relationship management (ORM), Internet privacy, and online public relations with a focus on blogger outreach, blogger engagement, and Internet crisis response. He operates his consultancy at Gerris Corp.
A pioneer in online social networks and publishing, with a natural facility for anticipating the next big thing, Chris is an Internet analyst, web strategy consultant and adviser to the industries' leading firms. He specializes in Web 2.0 technologies, including content syndication, online collaboration, blogging, and consumer generated media.
It was fun and I really hope to be included again in the future, both on FIR and on podcasts and broadcasts in general in 2016.  Now, it's your turn, Tiger! Go git 'em!
Originally on Biznology.