Getting excited for the Concept2 Virtual Team Challenge on the PBC boat this January 1st
| filed under: VTC, Concept2 Logbook, Virtual Team Challenge, Concept2, January 2022, 2022 Concept2 Virtual Team Challenge, Logbook, Concept2 Virtual Team Challenge
Both my cardiologists and my GP signed off on me right before I got Middle Aged Dude Lower Back Pain. I am recovered and getting psyched and prepped for the Concept2 Virtual Team Challenge (VTC) starting in January 1, 2022, and persisting through to 31 January at midnight GMT. I will be on Team Potomac Boat Club (Team PBC) and will spend the next 12-days getting my body ready for a good effort for Team PBC.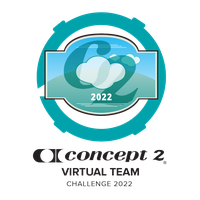 2022 Virtual Team Challenge
Oy, my lumbago! It was a tough couple weeks. I need to become the patient of a good chiropractor and a good physical therapist in 2022. I am recovered and now it's time to get off of my convalescent ass and get back onto the indoor rower.
I received an email today from my club, the Potomac Boat Club, encouraging us to join the annual virtual team challenge that Concept2 hosts every year, called the Virtual Team Challenge (VTC).
Basically, as many PBC members as we can collect commit to rowing as many meters as possible on their own or the club's Concept2 rowing ergometer and then logging those meters into the Concept2 online logbook.
The winner of the challenge is the club or virtual team that can log the most meters total. There are also awards based on how many people are in the virtual boat, what type of team it is, etc. It's an annual challenge and takes place annually during the entire month of January, 1-31.
And I am trying to get psyched. And, instead of spending the fist 10-days getting reacquainted with time in the sliding seat, I will start tonight and spend the next 12-days getting back into the groove so that I can really give it a college try this year.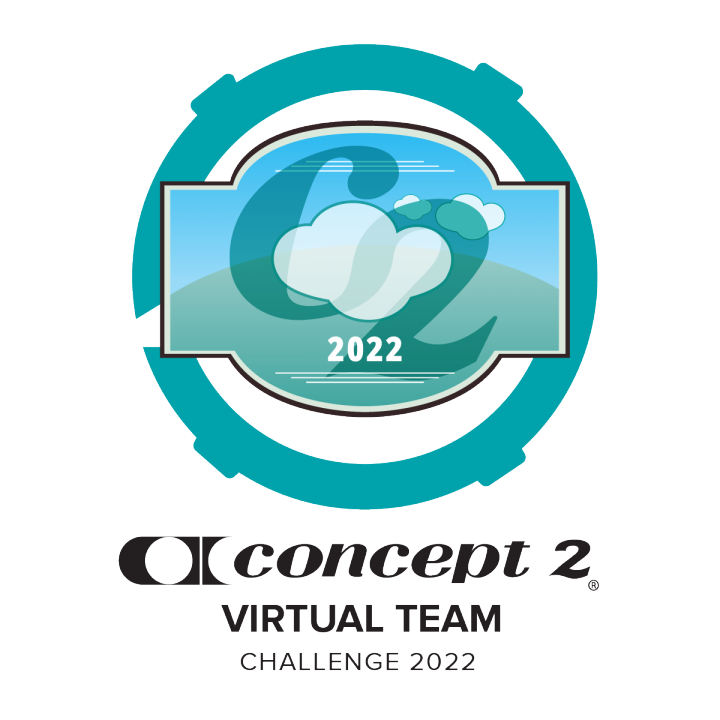 More info:
All of our online challenges are run through the Concept2 Online Logbook—a free web-based application that allows you to record your workouts, track your total meters and, if you choose, compare your times with other participants from around the world.
We offer several challenges throughout the year to help keep you motivated. Learn more about them below and download the Challenge Calendar for posting on your wall.
Kick off the new year by joining a team (or creating your own) to participate in the Virtual Team Challenge! Each team rows, skis or rides as many meters as they can collectively for the month of January. Note: This is a team challenge. You must belong to a team to participate. This is not the same as your club affiliation in your profile.
Via Fitness Gaming:
"

The Concept2 online challenges are run using the Concept2 Online Logbook, an application that lets rowers record their workout sessions, track their total meters, and see how their times compare against other participants. The web-based application is free and all rowers need to do to participate is to create an online logbook and record their meters in it. The challenges include the Tour de SkiErg, the Military Challenge, the Summer Solstice, the Dog Days of Summer, and the Skeleton Crew challenge."
Via Indoor Rowing Info:
"

Apart from offering the individual ranking distances, the Concept2 website also offers a variety of challenges throughout the year. From individual challenges "The Mud Season Madness" where you are required to row 5 or 10K almost every day for a month to the Virtual Team Challenge, where you row with the rest of your team to accumulate as many meters as possible in the set timeframe (usually a month)."
Via Wikipedia:
"

Concept2 organizes a number of challenges throughout the year. Many of these reward consistency and total meters instead of speed, giving an extra incentive to work out regularly.

" [. . .] "

The Virtual Team Challenge (VTC), runs every year from January 1–31.

 Each team completes as many meters as they can collectively between 12:00 a.m. January 1 and 11:59 p.m. January 31.

 Virtual teams (not based on or around a specific physical location) can be made up of anyone from anywhere who wants to participate—friends, family, co-workers, old schoolmates, rowing teammates, and so on. Teams can also be real "clubs" with a physical location.

 Participants are only allowed to record meters from the Indoor Rower the SkiErg. Greenwich Crew from Cos Cob, CT currently holds the title of the Virtual Team Challenge, winning for three consecutive years in 2018, 2019, and 2020."