Gerris Corp
Gerris digital is a full-service digital strategy consulting firm.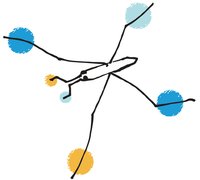 Gerris Corp's experience and skills cover digital PR, digital marketing, social media marketing, blogger outreach, online engagement, social media strategy, online reputation management (ORM), Wikipedia curation, social media auditing, search engine optimization (SEO), online crisis management and response, online brand promotion, online brand protection, online and social media storytelling, online monitoring, social media staffing, social media training, blogging training, social media best practices, search engine marketing (SEM) and others.
Gerris earned its name from the Gerris lacustris, commonly known as the common pond skater or common water strider. The name was chosen by Chris Abraham, founder of Gerris digital, because he was inspired by the lightness of being exhibited by the pond skaters he sculled with in Washington as they skim along weightless on water tension, never breaking through the Potomac's meniscus.