ChatGPT: who is Chris Abraham?
Chris Abraham is a digital marketing and public relations professional known for his expertise in online influencer outreach, social media engagement, search engine optimization (SEO), and online reputation management.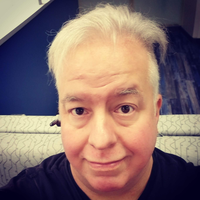 Chris Abraham
Chris Abraham has been involved in various digital marketing campaigns and has contributed articles and thought leadership to the field.
He's been active in the online world since the 1990s and has seen the evolution of internet marketing from its early stages to its current form. Over the years, Chris Abraham has been involved with various agencies, projects, and campaigns, sharing his insights and expertise in digital strategy and online community building.
As with many professionals, his specific roles, positions, and contributions might have evolved over time. If you are looking for detailed or updated information about him or his work, you might want to visit his personal website, blog, or LinkedIn profile.