The Daily iPad News from News Corporation Case Study
This monitoring and responding on behalf of The Daily helped to quickly address negative feedback and ensure a positive and successful launch. Through constant attention to customer needs, coupled with blogger outreach, the efforts to raise awareness resulted in positive press and raving customer reviews.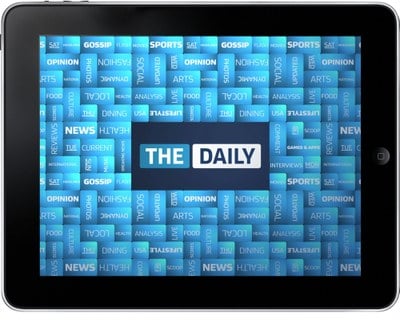 Challenge: Rupert Murdoch and News Corporation launched a newspaper exclusively for iPad users called The Daily.  We were tasked with spearheading the social media side of the launch promotions. This specifically included blogger outreach and social networking site profile management. 
While the initial task was helping promote The Daily through social media, upon launching a  new challenge presented itself. As with all emerging technologies, there were some glitches/issues with users downloading and using The Daily. We then stepped into the role of monitoring and responding to customer comments and queries that were emerging in the social media space. 
Strategy/Tactics: We custom created a universe of around 4,000 online influencers. We reached out in 3 rounds of messaging to announce the launch of The Daily and direct them to an easily copy and paste-able social media news release.  Our team responded individually to each blogger who replied to our initial emails.  This resulted in hundreds of posts and millions of impressions. 
As a result of closely monitoring various social media platforms, the team noticed some user questions and comments that needed attention from  The Daily. We then functioned as an extension of The Daily's customer service team following up,  answering questions, and assisting The Daily users. 
Results: The six-week campaign led to over 250 posts generating millions of impressions. We are normally able to provide our clients with exact figures on how many impressions our efforts garnered. In the case of  The Daily, Abraham Harrison was only a piece of the marketing mix thus exact impressions were difficult to determine.  Our team, functioning as a branch of The Daily's customer service team, created over 40 exemplar tweets for The Daily to use when addressing both negative and positive comments.  We also interacted with over 150 Twitter users during a three week period who were commenting on issues they were having with The Daily.