Guest lectured at Columbia University over the weekend
| filed under: Guest Lecturing, SIPA, Guest Lecturer, Daedre Levine, Columbia University's School of International and Public Affairs, Dae Levine, Guest Lectured, Guest Lecture, School of International and Public Affairs, Columbia University
Daedre Levine invited me to guest lecture to her class, Public Sector Marketing, Strategy and Communications, at Columbia University's School of International and Public Affairs (SIPA), on Saturday. It went very well.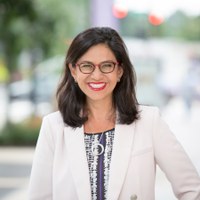 Professor Dae Levine
You can see my lecture and supporting materials (always in development). Feel free to contact me if you would like me to speak to your students, university, company, or organization.
Thanks again to Daedre. Her Executive Masters in Public Affairs Program, for Advanced Management concentrators, students were amazing, kept me on my feet, and asked some remarkable questions. At the very least, they helped me further understand what real professionals need from my expertise versus what I think professionals should know. They are very rarely the same, especially for me.
Daedre and her class are personally responsible for giving me back the teaching bug that I lost at the beginning of 2002.
Not only that, but Lee attended as well. Then the three of us grabbed drinks after the class and had an opportunity to catch up.