About Chris Abraham
A little information about Chris Abraham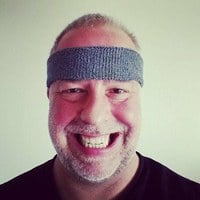 Chris Abraham is a leading expert in digital: online reputation management (ORM), Internet privacy, social media marketing, and digital PR with a focus on blogger outreach, blogger engagement, and Internet crisis response, with the digital PR and social media marketing agency Gerris digital.
[Feel free to self-schedule a 15-minute call with me]
A pioneer in online social networks and publishing, with a natural facility for anticipating the next big thing, Chris is an Internet analyst, web strategy consultant and advisor to the industries' leading firms. He specializes in Web 2.0 technologies, including content syndication, online collaboration, blogging, and consumer generated media. Chris Abraham was named a Top 50 Social Media Power Influencer by Forbes, #1 PR2.0 Influencer by Traackr, and top-10 social media influencers by Marketwire; and, for what it's worth, Chris has a Klout of 79 the last time he checked.
Chris recently completed a five-month contract with Reputation.com as Team Lead, Special Projects, in sales for their "Whale Hunting" team. Chris was one of two whale hunters tasked with closing clients for their high-end Picasso Online Reputation Management (ORM) and Executive Privacy products, from $10,000-$100,000/month campaigns for high-net-worth and high-profile individuals and Fortune 500 companies.
Prior to Reputation.com, Chris ran his own digital PR and marketing company, Abraham Harrison, LLC, from Washington, DC, Portland, Oregon, and Berlin, Germany, with clients including Kimberly Clark (now Halyard Health), The Daily, Habitat for Humanity, Greenpeace, The Fresh Air Fund, International Medical Corps, Sharp, Pew, Alzheimer's Association, and others. Previous to starting AH, Chris worked on the Interactive Team at Edelman Public Affairs in Washington, DC, consulting with clients such as Wal-Mart, Shell, and GE on blogger and social media strategy.
Before Edelman, Chris was Technology Strategist for New Media Strategies (now MXM), a pioneer in online brand promotion and protection with clients including Sci-Fi Channel (now SyFy), Buena Vista (now Disney), TomTom, Paramount Pictures, Coca-Cola, McDonalds, Disney, Reebok, EA, RCA, and NBC.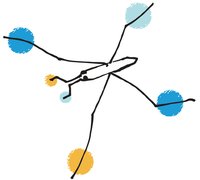 In the early nineties, Chris joined The Meta Network, a seminal online virtual community based in Washington, and so began his career as an expert in online community development, social media, social networking, and online collaboration. Chris has had a web presence since 1993 and started blogging in 1999, focusing on community, connection, innovation, and brand extension. As a technologist, Chris has consulted T. Rowe Price, the US Department of Treasury CIO, Friendster, Deutsche Telekom, and others.
Chris has taught blogging courses for the Writer's Center of Bethesda, has been a guest lecturer on public affairs blogging at Columbia University's SIPA school and the American University in Washington, DC, the Emergent Technologies Advisor to the Urban Institute's Communications Advisory Board, and a Renaissance Weekend participant since 2001. Additionally, he is the go-to expert on social media, citizen journalism, technology, and the Internet for BBC World Service, CNN Radio, and CNet's BNet.
Chris received his BA in American Literature from The George Washington University, studied American Literature at the University of East Anglia in Norwich, England, studied French at the University of Hawaii, and studied German at both the Washington and Berlin Goethe-Instituts. In addition to the Huffington Post, Chris blogs for his own blog, ChrisAbraham.com, for Biznology.com, for Socialmedia.biz, and for MarketingConversation.com. Chris has written for AdAge's DigitalNext and Global Idea Network blogs.
Chris is indulging his mid-life crisis by buying a motorcycle and taking up the shooting sports including trap and target shooting with both rifle and pistol. Until he gets the novelty of gun ownership out of his system, you'll find Chris in South Arlington, Virginia, right across the river from his beloved Washington, DC.
Chris Abraham started doing web development back in 1994, SEO in 1998, blogging in 1999, influencer engagement in 2003, social media strategy in 2005, blogger outreach in 2006, and Wikipedia curation in 2007.
Schedule a Call
Feel free to self-schedule a 15-minute call with me.
Contact Chris
Business Inquery: [email protected]
Mobile/SMS: +1 202-352-5051
Email: [email protected]
Work:  [email protected]
Twitter: @chrisabraham
Instagram: instagram.com/chrisabraham
Facebook:  facebook.com/chrisabraham
LinkedIn: linkedin.com/in/chrisabraham
Blog: chrisabraham.com/blog
Gerris Corp:  gerr.is