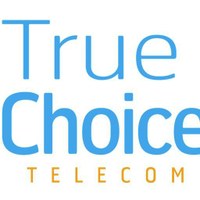 With over 14 years of experience and 2,500 + clients, TrueChoice Telecom is considered a powerhouse in the telecom industry. TrueChoice Telecom has sifted through hundreds of providers to establish strategic alliances and partnerships with the best in the telecom business to provide you unbiased VoIP, Cloud, Voice & Data solutions.
By packaging an extensive variety of service options from a single contact, TrueChoice Telecom's experienced solutions specialists have the ability to provide a solution that really suits the needs of our clients. TrueChoice Telecom prides itself on exceptional, customer-centric service before, during and long after the sale.
Regardless of the size of your company, TrueChoice Telecom acts as an extension of your staff, meeting all of your telecom needs. TrueChoice Telecom frees you up to concentrate on your business, not connectivity issues. That's our job – and TrueChoice Telecom does it well!  
History of 

TrueChoice Telecom