Status Labs
Our mission is simple: To improve your online image.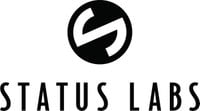 Status Labs is an online reputation management firm that enables clients to effectively engage audiences with compelling content to drive participation and sales.
From increasing a brand's digital footprint to image management, Status Labs offers creative solutions tailored to a client's unique needs.
Status Labs' goal is to help our clients look their best in search results and grow sales via effective digital marketing and public relations strategy.
Headquartered in Austin with offices in New York and São Paulo, Status Labs image management works with over 1500 clients in 35+ countries, including Fortune 100 brands and public figures, to fulfill international marketing and PR goals.