MavenSocial Platform
For Gerris, MavenSocial is a powerful ally when it comes to competing with affiliate marketing and online advertising. MavenSocial has all the tools to track the entire conversion process, from initial influencer outreach to conversion in the form of sales, signups, etc.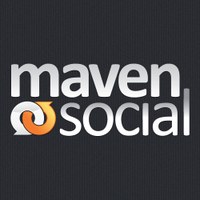 The MavenSocial platform has three integrated products; MavenPro for single influencer tracking, MavenTeam for managing and tracking a team of influencers and MavenPlus for landing pages, offer management and email.
MavenSocial handles the entire 360 campaign and captures the customer journey from initial touch through to purchase.
The platform is a game-changer both for influencers - who can now see the results of campaigns they work on - and for B2C or B2B companies desiring to generate awareness and revenues with influencers and social media.
Implement an effective influencer, affiliate, employee advocacy or referral program today.
Influencers - take advantage of our 14-day free trial program!