Why Entrepreneurs Need to Take 5 - Often!
Entrepreneurs often work long hours to take care of their businesses whilst oftentimes forgetting to take care of themselves in the process. This could lead to burnout and all sorts of stress-related conditions if left unchecked - something that you cannot afford especially if your business suffers along with you.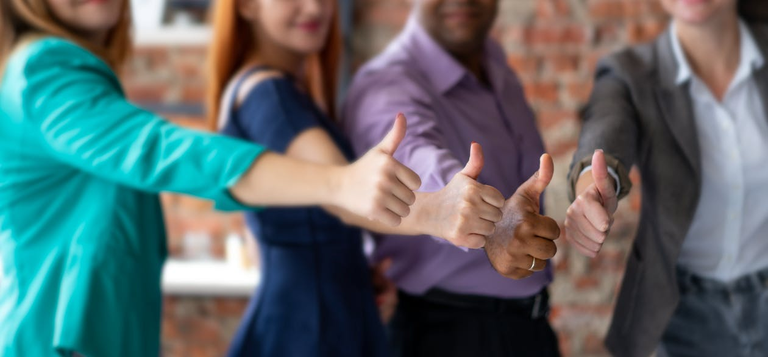 Image via Pexels
So, if that's you and you and don't have the time to pay attention to your own self-care, here are some reasons why you need to take five, presented below by ChrisAbraham.com.
Choose the right business structure
Perhaps one of the most vital decisions you can make from the get-go is choosing the right business structure from the start. An LLC is an excellent example of a business structure that is simple to set up so that you can focus on getting your business going in all the right areas at the right time. Furthermore, an LLC has numerous advantages that include more flexibility, less paperwork to have to fill in all around, and better tax advantages. 
A formation service can help you with this task and can do so affordably too. Plus, they have expert knowledge regarding the different filing regulations per state so that you have one less thing to worry about if you had to move your business interstate.
Eating healthily
Eating healthily should be an essential part of your day, even if you feel like it's not really necessary and you're doing fine because you seem to be getting by with what you're currently doing. However, eating a balanced diet is what is going to get you through your day with a better mood and more energy. So, take that time to invest in a healthy eating plan and you're sure to be glad you did.
Exercise
Exercise is critical for being better about yourself overall. Moreover, improving your fitness levels can also help you feel more confident. As a leader, being self-assured is a good quality to have especially if you're a leader and you want to inspire others to give their best and be the best they can be. Visit OnlineFit Company for unique online office workouts that are available in Dutch and English ranging from five to 30 minutes long.
Keep hydrated
There's a reason why most work stations have water coolers on standby for staff that need to rehydrate their bodies when they're feeling thirsty or when they need a boost of energy. Keeping hydrated is essential for your mind and your body and it is a preventative method for keeping headaches and migraines at bay.
Practice the art of mindfulness
Busyness is often the name of the game when it comes to owning and running a business day after day. But this can easily become a bad habit especially if you often find yourself thinking about where the time went which can eventually lead to feelings of depression and anxiety. So, take a step back every so often to practice the art of mindfulness and you're certain to feel more fulfilled by reflecting on the day knowing that you didn't let time pass you by and that you were fully present for the moments that counted.
Set boundaries
As an entrepreneur, you probably feel like you're being stretched in many different directions. And with so many duties and responsibilities to fulfill, you may feel disappointed in yourself when you can't get around to everything. This is a tell-tale sign that you need to set boundaries in place so that you can prioritize your day better and focus on tasks that are most important first. This may mean saying 'no' to requests more often than you'd like. It may sound contradictory, but at the end of the day your business will run more smoothly and you won't feel as stressed because you'll end up completing what matters most rather than leaving many tasks unfinished.
Outsource some of your responsibilities
As a business owner, you should oversee all aspects of your business but this doesn't necessarily mean being directly involved in everything yourself - this would be a physical impossibility not to mention the fact that you're sure to feel overworked in no time. Therefore, you should try to outsource some of your (less) important duties to those who are capable of managing these tasks while not worrying about whether they'll be completed to your satisfaction. This is where trust in your judgment and your employees' capabilities will play a crucial role in how effectively you are able to delegate these tasks so that your business runs just as smoothly even if you had to take yourself out of the picture for a moment.
Additionally, look into free software options designed to help streamline different aspects of your business, from invoicing to marketing. For instance, if you're dressing up your social media platforms, making use of a free banner template that allows you to quickly put together some engaging graphics. These professionally designed templates allow you to put your own spin on things with colors and fonts, which you can then download to use anywhere you like.
So, if you find yourself questioning whether self-care is really necessary for someone in your position, then the answer is a resounding yes if you want to make the most of your entrepreneurial journey. Set boundaries, looking for different ways to outsource and streamline operations, and take care of your body — your overall wellness depends on it.