What To Do When Your Business Is Suffering In COVID
Use our tips to help your business rise from the ashes this year and be successful in 2021 and beyond post-COVID.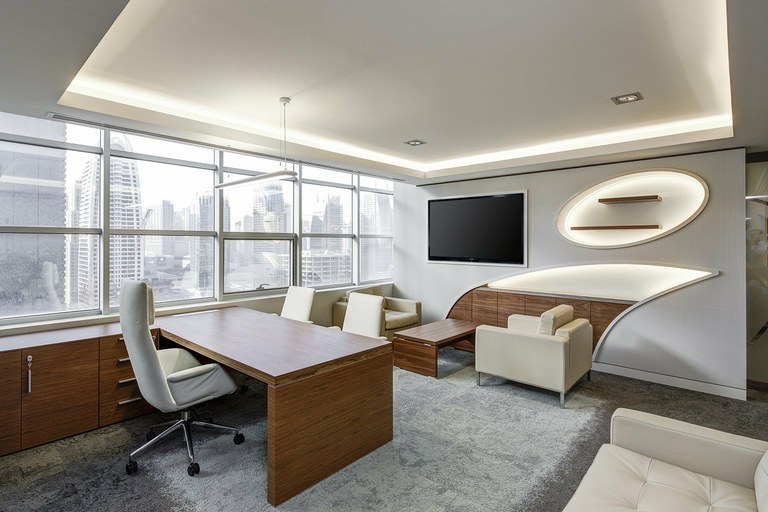 COVID-19 has been the bane of our lives for a year now. Since November of 2019, this disease has spread worldwide and caused untold damage to families, companies, and economies. 
With no end in sight to this global pandemic, many people have been spending their time getting used to a new life and a new way of working. 
Everything had to adapt including businesses, families, individuals, and even communities. Families and individuals had to change how they went about their daily lives and how they interacted with their friends and family members. Schools had to adapt to include safety measures and protocols or switch to virtual learning. Some communities have started self-policing in order to make sure their communities are safe. Businesses are no exception to these changes. 
For some, this has been easy, however for others, this has been incredibly difficult. 
If your business is one of the many which have been hit hard by COVID-19, we want to share some insight into how you can improve your success in the coming months leading to 2021.
Consider legal advice 
Before you throw in the towel and give up on your business in 2020, it is important to consider your options. There are a lot of ways you can still make ends meet this year and beyond, and seeking legal advice from small business bankruptcy lawyers at Leinart Law Firm might be a good start. Bankruptcy is a buzzword that often gets misunderstood, and it is not as scary as it might sound. Bankruptcy means to consolidate and write off your debts - and if you have dug yourself a deep hole during 2020, you can still save yourself with this method. By declaring bankruptcy you can start fresh, get yourself back on your feet, and start making money once more. 
Streamline your staff 
When it comes to dealing with COVID-19 as a business - you need to consider which staff are the most crucial to your business. The idea of getting rid of any of your team members is upsetting, however when hit with a pandemic on this scale you need to be ruthless to stay in business. Consider who your skeleton staff are and who you cannot physically run the business without. After that, those in marketing or PR facing roles may not make the cut, and admin members could also be foregone to save yourself some money. We all know how hard this process will be for all, but you shouldn't feel guilty because you are only doing what you HAVE to do to avoid going under. 
Work remotely 
We all know how difficult it has been to work efficiently this year - and for many companies who have not been used to working outside an office it has been incredibly hard. 2020, though, has shown us how effective working at home can be, and without this ability many businesses would not have survived this long. If you want to save money and carry on working this winter, ditch the office rent and instead move your business remote. Working from home can be great for several reasons: 
No commuting - you'll save money and time on travel

Cheaper to run - working from home allows you to get a tax deduction, and you won't be paying ridiculous rent 

Bigger pool of people - you don't have to settle for people who live close to your office, you can hire further afield and get the best quality people for your team 

Comfort - working in your own dedicated space can be better for your mental health and you'll be able to make it homely 
Consider working from home even after COVID-19 has passed and you may see a whole new way of working. 
Save on supplies 
When setting up your business and maintaining it, a huge cost to consider is supplies. Supplies can be anything from the computers at desks to the coffee in the kitchen- and the cost of these things racks up over time. To save yourself some money and help you get through this pandemic, encourage people to bring their own food and drinks to work if they can. You can still offer some simple options, but perhaps just scrimp on the brand and buy in bulk. You can also opt to buy secondhand furniture instead of brand new to save some money. 
Amp up the marketing 
Marketing is a huge part of a successful business, and for you to find success this year you need to invest in it. Marketing can be done in many ways: 
Email marketing 

Newsletters 

Brochures 

TV Adverts 

Social media 

Search engine adverts 

Banner ads 

Articles 

Videos 
Make sure that you really delve into the world of marketing to see how you can elevate your brand above the others in your industry to help you make an impression and stay successful. There are many ways to market yourself for free or at a low cost, and it is crucial for you to explore these things and make the most of engaging with your audience to keep them interested. When you are struggling due to the pandemic it is more crucial than ever to keep yourself active and on the radar so that people don't forget about you. Plus, if people are at home and bored they might be more likely to want to browse your products and buy from you, so don't miss out on this opportunity to sell. 
Utilise free tools 
When you are struggling financially as a business owner it is incredibly important to consider using free tools. There are tons of helpful free tools you can use for different aspects of your business - and they will save you a lot of money on expensive software. Here are just some of the tools you should consider investing in: 
Canva  - a graphic design app allowing you to create social media content, logos, brochures and in for graphics 

Google Drive  - a cloud based service allowing you to store and share your documents with others in your team 

Docs, Sheets, Slides - a free online version of Microsoft office that allow you to create word, spreadsheets and PowerPoint presentations as well as edit them alongside your team members 

Buffer - a social media post scheduling app 

Social media - Facebook, Twitter, Instagram etc 

Yolt - a money management app 

Trello - a kanban board creator to organise tasks for yourself and your team 
There are tons of amazing free tools out there that perform different roles in your business and you should take a look online and find some of them to use when you are in trouble. 
Try free marketing methods 
As we mentioned a little bit above, it is important for you to try and save money on all aspects of your business and this includes marketing. Social media marketing is the easiest way to get your name out there without spending money and the key here is to engage and be consistent with your content creation. Be sure to share content that is related to products as well as general and helpful content - and engage with your customers through comments and messages. The more you share out there in the world as well as talk to your audience, the better your reputation will be and the more likely you are to gain loyal customers who will support you no matter what. 
Refresh your brand 
If you believe that the pandemic has caused a slow down in your business and you feel as if your brand is stale - consider refreshing your brand completely. A brand refresh might be the best thing you can do this year to ensure that you stay successful and gain a whole new wave of interest from the world. Consider how a good time to change up your logo, redesign your website, and get ready to relaunch with a fresh face in 2021. 
Create a realistic budget 
For anyone struggling during COVID-19 it is important to create a monthly budget you can stick to. Once you take off all of your outgoings that are essential - you should set yourself a budget as well as sales goals for the month ahead which you work towards. Be aware that when doing this you need to be realistic and don't expect to suddenly sell double the products in a month. Sit down as a team and use previous numbers to come up with a goal and steer your business towards this. 
Work smarter, not harder 
When suffering in the midst of COVID-19 and working at home, it is all too tempting to stay working for hours after your normal day would end - but this is not a good practice and will not be good for you or your business in the long term. Be sure that you plan your days every day and work smatter, not harder to achieve your goals. Make every working minute productive but make sure to finish at a specific time each day to allow your brain to switch off and relax. 
Research your competitors 
One good indicator of what you should do this year in terms of your own business is to look to your competitors. Researching the competition is a useful tool when trying to improve your own business and will allow you to get inspiration for your own sales and marketing as well as look at what not to do.