The Unlimited Possibilities of the Side Job
When many people think of their interests, they usually don't think of what they can do in their free time as income. But side jobs can be a great way to save money, build up your skills and make extra cash while you're doing something you love.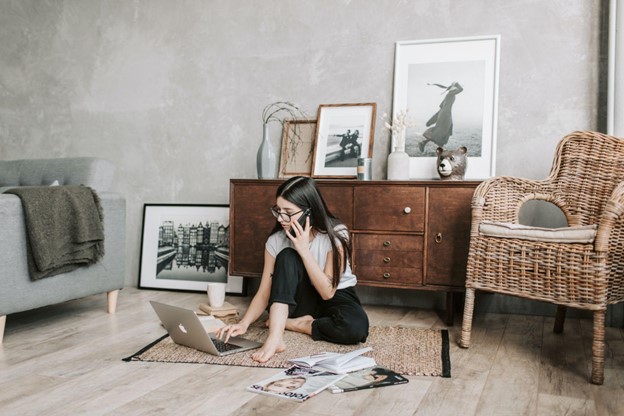 Image by Pexels
A Side Job as a Way to Start Your Own Business
While it is possible to be able to replace your income if you've been laid off from your full-time job and want to start your own business, you may not have to put everything on the line right away. Try out a side gig and see if you like it or not. If you do, then you can think about making that your only source of income. And while a few side gigs may require some skills, others do not. Side-work gigs are also a great way for someone new to the business to start their career in their desired field since these gigs can provide opportunities and contacts that will help them in the long run.
Some early considerations may be:
When you're coming up with a price to charge for your services, think about how much you'd be willing to pay a freelancer or consultant on that topic if you were the one hiring.
Know that you'll have to build your own website so potential clients can find you easily. That may be something you feel comfortable doing yourself, but if not, look into how much you'll have to pay to hire someone to do that for you.
Think about the type of hours that will be involved for the new job and plan accordingly.
Engage with your online community, such as signing up for online forums related to your field, and see how others are marketing their services and what their experience is in working that job as a side gig. Understand, though, that the amount you can charge may be different from what it is for someone in another city or state.
Contact Chris Abraham, an internet analyst, web strategy consultant, and advisor to the industry's leading firms.
You may find it beneficial to structure your business as an LLC. An LLC has several benefits (e.g., limited liability, tax advantages, less paperwork, flexibility). States have different regulations around forming an LLC, so check the rules in your state before moving ahead. If you'd rather not do the legwork on your own, you can avoid hefty lawyer fees by using a formation service.
A Side Job While Your Job Searching
A side gig doesn't have to become a permanent job. It's also something you can do while you're out job searching, working on your resume, or supplementing a lower-paying job while waiting for the right one to come along. Since you'll have the freedom to make your own schedule, you'll be available for phone calls and interviews.
Side Work While Getting Your Degree
And if you're going back to school in order to get a better job or pursue the career you really want, side gigs are the perfect way to supplement your income. This is especially true if you're getting your degree through an online program. Online university options mean that it has never been easier to go back to school. Getting your bachelor's or master's degree in nursing, health management, or education and design in healthcare can mean having a well-paying and stable career for life.
Freelancing or side-gigs are a fantastic way for you to use your talents to earn some money. You can keep your day job and work on something else from home or use it as a stepping stone to a new career or entrepreneurship with an almost unlimited amount of opportunities available to you.