How to Spark Digital Transformation for Your Small Business
Digital transformation may sound intimidating if you're like most small business owners and working with a limited budget. But it's impossible to deny the necessity of digital technology for remaining relevant and competitive in today's market.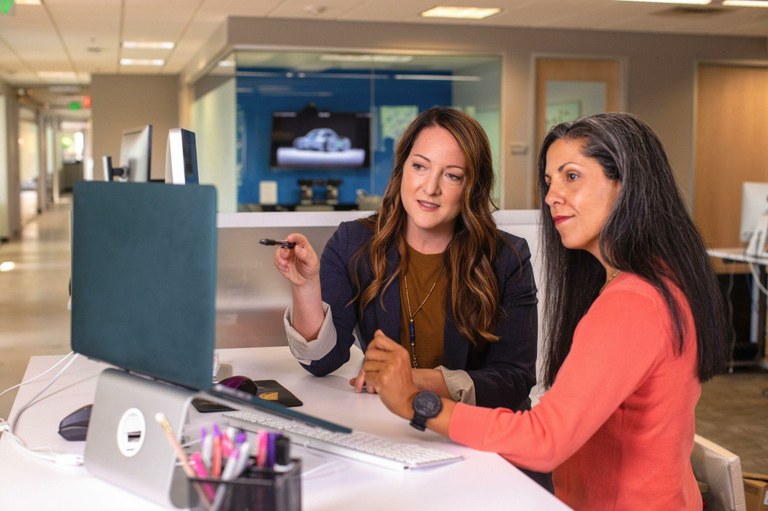 Image via Unsplash 
Using the right tools can boost productivity and efficiency while lowering costs, increasing profits, and enhancing the customer experience. Below, Chris Abraham outlines a few steps for introducing more digital technologies into your small business operations.
Email Your Invoices
If you're still sending your invoices through snail mail, you might be missing out on prompt payment and experiencing many other problems. Using an invoice generator will allow you to quickly create professional invoices that align with your branding; you can then send the invoices to clients immediately after providing a service or product.
The right invoice generator will provide many premade templates that you can customize with your logo, text, images, and other components. You should also be able to download invoices in your preferred format. 
Use Process Mining
One of the best ways to boost employee confidence and save time on mundane or repetitive tasks is to incorporate process mining into your operations. This practice optimizes processes through automation and other techniques to enhance team workflows and boost overall organizational efficiency.
You'll instantly notice more efficiency and employee satisfaction once implementing process mining. But it will also help you discover hidden opportunities, mitigate risk, and increase profits. Make sure you determine your potential data sources and create a realistic timeline when getting started. 
Take Advantage of Data
Using data is the quickest method of making accurate decisions and devising effective strategies. Look for solutions that let your team extract insights and value from raw data sets, which they can use to drive decisions and growth. You can draw insights on customers, employees, and partners to ensure you provide the most relevant services, processes, and products for optimal efficiency. 
Integrate Your Systems
The ultimate goal of digital transformation is to automate tasks while streamlining operations and workflows, leading to a better customer experience and more efficiency. To achieve that, however, you must ensure all your business systems are seamlessly communicating with one another. 
Only invest in technologies that integrate with the other tools you use. Connecting your business applications will help you avoid silos and foster department collaboration. It will also help you keep customers more satisfied and engaged.
Incorporate Digital Tech on All Organizational Levels
It's hard, if not impossible, to successfully implement digital transformation without first establishing a healthy company culture. You must have a robust vision and translate it effectively into digital initiatives for which you can get your employees on board. 
Be sure to remain sensitive and address employee concerns as you introduce new technologies to the team. Employees on all levels should understand digital transformation's benefits, challenges, and expectations. And you should ensure your team members have all the resources necessary to apply new tools to their daily roles. 
Outsource When Necessary
Most small businesses don't have an unlimited budget for hiring a massive IT team and other professionals. Instead, consider hiring out your most critical IT tasks and handling the rest in-house. You might be surprised how quickly your team can learn basic tech responsibilities!
While you're at it, list any other roles you need to fill through outsourcing. For instance, an expert like Chris Abraham could successfully help you fulfill your social media marketing, search engine optimization (SEO), and online reputation management (ORM) tasks!
Few things will spur growth for your company like digital transformation. Research invoice generators and process mining tools to find solutions that address your specific needs. Explore data analysis, integration, and outsourcing as you make a plan for your transformation. And don't be surprised if you see staggering results within weeks!
Would you like to read more helpful content or learn about my ORM and SEO services? Visit ChrisAbraham.com today!