Benefits of Starting a Business in the DC Area
When you start a new business, the area you choose to open your doors in is one of the most important factors. However, there are so many aspects to consider when choosing a location, including affordability, community, quality of life, and education.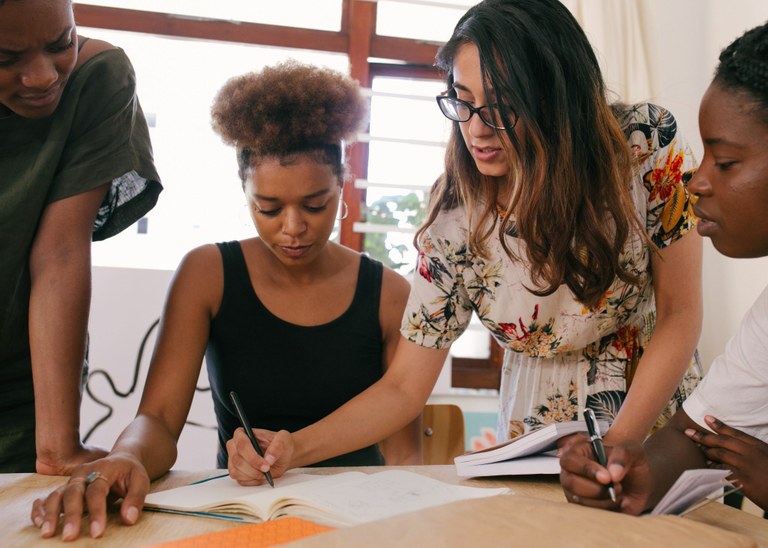 Photo Credit: RF._.Studio via Pexels
Digital strategist and technologist Chris Abraham explains why Washington DC is the perfect place to start your business.
Living in the District
How much it costs you to live is one of the first things to consider when starting a business. Ideally, you'll choose a location with low cost of living options to help cover your rent and business overheads and grant you a larger business runway. That way, you can invest more money into your company and have a better chance of success. However, sometimes the most lucrative locations are a little more expensive.
For example, housing in the DC area is two and a half times the national rate. The median house price is around $672,400. Before committing to a new home loan, renting might be beneficial until you can get your business settled. You can get into a studio or one bedroom apartment for about $2,500 in the District. If you can get a space large enough for a functional home office, you can save money by working from home as you establish yourself as an entrepreneur in the area.
Community Support
When you own a business, the local community, business support groups, and other business owners are key to propelling your success as they keep you motivated and help you in times of struggle. 
In DC, the community of local business owners and organizations that assist entrepreneurs is strong. Some examples include:
Quality of Life
Those who are happy and satisfied with their life are more likely to be dedicated employees or loyal customers.  
In Washington DC there are numerous cultural events, parks, and educational establishments that help increase residents' quality of life. 
In addition to the National Mall and numerous historic monuments, you can enjoy:
US Botanic Garden

The Smithsonian

Kenilworth Park and Aquatic Gardens

National Geographic Society-Grosvenor Auditorium/Museum
Importance of Education
An educated workforce equates to a hardworking and highly skilled workforce. That's why the educational establishments near your business are so important. 
Fortunately, the DC area benefits from several high-performing colleges, including:
Economy
Towns and cities with a growing economy are the best places to start a new business. Growing economies lead to lessening rates of poverty and consequently, increased community spending. 
District residents have an average household income of $154,873, which is $64,994 above the national average. 
Getting Started 
When starting a business, you need to decide whether you're forming an LLC or a corporation. In most cases, it's more beneficial to form a Washington DC corporation. Benefits of corporations include:
Simple share transfers. These save you both time and energy.

Consistent and reliable structure. This consistency increases the predictability of the outcomes of your business decisions.

Favored by Investors. Finding investors and other financial support is generally easier for corporations.
Moving a Business
If you already own a business and you're bringing it with you during the move, you'll need to get everything transferred and registered with the local government. Although it's easier than starting a new business, there's still some work to be done.
Transfer and register your business. Keep in mind that each business structure has different steps to take and options to explore.

Update any permits and licenses that are specific to the DC area.

Provide information and updates to your clients and customers about the move, and give them time to close any accounts if necessary.

Let the IRS know that your business has changed addresses.
When the legal aspects have been transferred, it's time to physically move your home and business. Juggling both moves can be a lot, so consider hiring professionals. Look online for "movers near me" and select a few with positive reviews. It's a bonus if the reviews address long distance moves or business moves specifically. Find a few companies that look promising, and ask them to come out for an in person quote. There, they can survey your items, and you can ask them questions about packing items, moving times, and cost while getting a sense of their customer service.
Social Media Marketing
As you're building your new business, it's wise to market via social media channels. Various channels provide great ways to connect with different demographics, and Instagram offers a lot of options for the types of media and content you can deliver. It's important to understand the audiences for each social media platform, and to use them strategically. If you need help creating an effective social media marketing strategy, contact Chris Abraham. He has an extensive career in the technical and data-driven aspects of marketing. You can access resources on his website, or contact him for a consultation.
Starting Your Business in the District
Starting a business comes with risks, and where you open your company has a massive impact on its success. Washington DC is a thriving area with excellent business opportunities to connect to customers and a close-knit community. You may need to work a little harder to manage the higher cost of living, but the business benefits will outweigh the cost as you get your busi