Robert Douglass
Robert Douglass is a cloud hosting expert with platform.sh who can help you achieve zero DevOps for your web applications. His company, Platform.sh, is the technology behind Adobe's Magento Commerce Cloud, and the Symfony Cloud.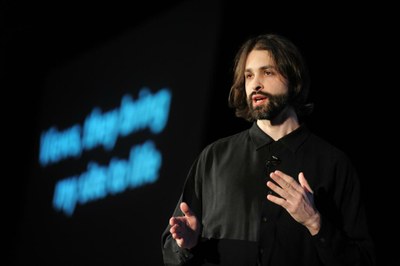 Robert Douglass is Chief Success Officer at Platform.sh, The Idea-to-Cloud Application Platform, focusing on frictionless development, testing, deployment, and production hosting for complex web applications. He played a fundamental role in building the Drupal software project into an international success and was part of the Cloud team at Acquia before his current role. He speaks regularly at DevOps and Developer conferences around the world, and he hates boring sessions. A Drupal old-timer, book writer, and module coder, Robert Douglass is CP of Customer Success at Platform.sh and has worked with open source software projects, full-time since 2004 and is a published author, contributor, and editor to various publications. As a developer, he is best known for his contributions to the Memcache and Solr modules for Drupal. As the Vice President of Customer Success at Platform.sh, he oversees the product support and operations teams. Robert Douglass is an author, speaker, and serial startup freak who cut his teeth in the Drupal world. With expertise ranging from DevOps to E-Commerce, he now heads the Customer Success team at Platform.sh. In his adopted home of Cologne, Germany, he co-founded the local Hackers & Founders meetup. His free time is spent on inline skating and photography.
About Platform.sh
Platform.sh is a continuous deployment cloud hosting solution that can scale applications from the smallest project to ones handling millions of visitors. It is ideal for agile software teams because of its unique feature: it can replicate a live production cluster in seconds and create byte-level clones of throwaway dev and staging environments, which makes testing and validation up to 7 times faster, that's weeks to days, and in some cases days to hours. Platform.sh can provide 99.99% SLAs thanks to their 24/7 follow-the-sun support combined with a unique, triple-redundant architecture that's based on a high-density grid of Linux micro-containers. Headquartered in Paris, France, with employees across five continents, the company serves thousands of clients worldwide, including Vivienne Westwood, The Canadian Football League, The British Council, Flixbus, and El Universo.